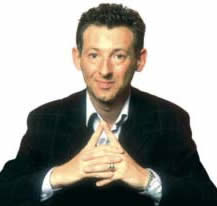 Colin Fry is a British Psychic Medium, famous for his show 6ixth Sense, and he has also hosted numerous other shows on the paranormal, including Most Haunted and Psychic Private Eyes.
Ad blocker interference detected!
Wikia is a free-to-use site that makes money from advertising. We have a modified experience for viewers using ad blockers

Wikia is not accessible if you've made further modifications. Remove the custom ad blocker rule(s) and the page will load as expected.